Monoi oil has many uses. Not only does it moisturize hair and skin. But above all it is a real asset for your massage sessions. It offers a moment of relaxation and relaxation after a particularly exhausting day. Find out exactly how to use Monoi oil in massage and what the benefits are below.
The benefits of Monoi oil in massage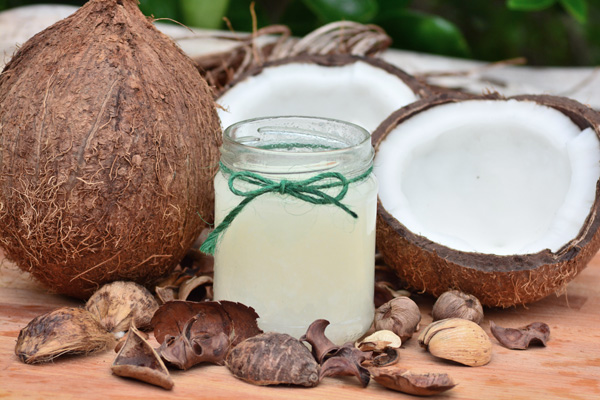 First of all, you should know that Monoi oil is a mixture of Tiare flowers and copra oil. It is a cosmetic oil that can be an essential ally in the beauty ritual of hair and skin. It is appreciated for its moisturizing and relaxing properties. In massage, it can be used as an oil to relax muscles and relieve aches and pains. And 100% natural, this oil can be perfectly suited to all skin types. Also, it has been designed to be suitable for all ages. In fact, Polynesians are used to massaging their babies with Monoi to help them relax.
On the other hand, thanks to its powerful and intoxicating fragrance, Monoi oil is a charming asset for lovers. Widely used in massages for couples, it is synonymous with sensuality and seduction. And according to a legend, Polynesian women wore tiare necklaces during the day before using them in the evening to make Monoi oil. They then used it to massage their companions so that the latter would no longer give in to the charms of other women.
For your body, Monoi oil moisturizes and restores shine to your skin. It allows you to enjoy the benefits of the massage while guaranteeing a care for your body. Also, it has softening and protective effects that make your skin smooth and supple. Without forgetting that with this oil, your skin will be better protected from external aggressions (sun, salt, etc.).
How to use Monoi oil in massage
First of all, it is important to know that Monoi oil solidifies at an outside temperature below 25 °C. However, for a massage, it would be preferable to use it in its liquid form. So, if it solidifies, you must first liquefy it by heating it for a few minutes in hot water. This will also keep the Monoi at room temperature. This will ensure that it feels even more pleasant when applied, especially on winter evenings. The quantity depends on the person to be massaged and the duration of the massage. In any case, remember to pour the desired amount into a small container instead of handling the bottle. Indeed, the latter is fragile and the application of oil could make it slippery and cause it to fall. On average, to massage the whole body, you would need between 20 and 25 ml of oil. And if only certain areas of the body (legs or back) are involved, 5 to 10 ml should do the trick.
For the massage itself, start by dipping your fingertips into the container. Then put the oil in the palm of your hands and rub them so that they are covered with it. You can then massage the entire body or just the areas with aches and pains. In terms of the massage technique to use, Polynesian massage is the perfect solution to chase away evil spirits and take care of the body.
In addition to its soothing properties, Monoi oil will also perfume your skin. And in massage, it will free you from your anguishes and anxieties.